Осложнения после вакцинации препаратами против SARS-СoV-2: обзор зарубежной литературы
Елена Проскурнина

Медико-генетический научный центр им. академика Н. П. Бочкова, Российская Федерация, 115522, Москва, ул. Москворечье, 1

Денис Иванов

Институт биомедицинских исследований — филиал Федерального научного центра «Владикав- казский научный центр Российской академии наук», Российская Федерация, 362025, Владикавказ, ул. Пушкинская, 47

Александр Редько

Санкт-Петербургская профессиональная ассоциация медицинских работников, Российская Федерация, 194354, Санкт-Петербург, Северный пр., 1
Аннотация
Острая респираторная инфекция, вызываемая коронавирусом SARS-CoV-2, явилась причиной объявленной в марте 2020 г. пандемии. Для профилактики этого заболевания были разработаны и внедрены в массовое применение различные вакцины, в том числе на инновационной генной платформе. Цель обзора — провести анализ зару- бежной литературы, посвященной поствакцинальным осложнениям при использо- вании зарубежных вакцин, а также цельновирионных вакцин за период c 2021 г. по январь 2023 г. Источники, используемые в публикации, были получены из базы данных Medline, а также анализировались статьи в рецензируемых журналах и официальные отчеты. Поствакцинальные осложнения связаны со специфическим повреждением органов или систем либо самой вакциной напрямую, либо опосредованно в результате обострения хронического процесса. Патогенез поствакцинальных осложнений зависит от состава вакцины. Все осложнения сгруппированы по органам и системам. Вакцины, содержащие антигены SARS-CoV-2, могут активировать аутоиммунные реакции за счет гомологии, а также активации существующих реакций у предрасположенных пациентов, что подтверждается эффективностью иммуносупрессивной терапии. Инновационные платформы, использующие генные технологии, являются настолько сложными и глубинно действующими, что могут быть внедрены в широкую медицинскую практику только после тщательнейшего и всестороннего изучения эффектов и механизмов. Научные достижения должны следовать этическим принципам врачевания, и прежде всего primum non nocere. Специалисты во всем мире подчеркивают необходимость продолжающихся наблюдений за состоянием людей с целью защиты их здоровья и оценки долгосрочной безопасности препаратов.
Ключевые слова:
ARS-CoV-2, COVID-19, вакцинация, осложнения, обзор
Скачивания
Данные скачивания пока недоступны.
Литература
Roman G. C., Gracia F., Torres A., Palacios A., Gracia K., Harris D. Acute Transverse Myelitis (ATM):
Clinical Review of 43 Patients With COVID-19-Associated ATM and 3 Post-Vaccination ATM Serious Adverse Events with the ChAdOx1 nCoV-19 Vaccine (AZD1222). Front Immunol., 2021, vol. 12,p. 653786. https://doi.org/10.3389/fimmu.2021.653786.
Qiao J. W., Dan Y., Wolf M. E., Zoccoli C. M., Demetriou T. J., Lennon R. P. Post-vaccination COVID Toes (Chilblains) Exacerbated by Rituximab Infusion Suggests Interferon Activation as Mechanism.
Mil. Med.,
2022, vol. 187, no. 13 (Special issue), p. e1480–e1482.
https://doi.org/10.1093/milmed/usab314
.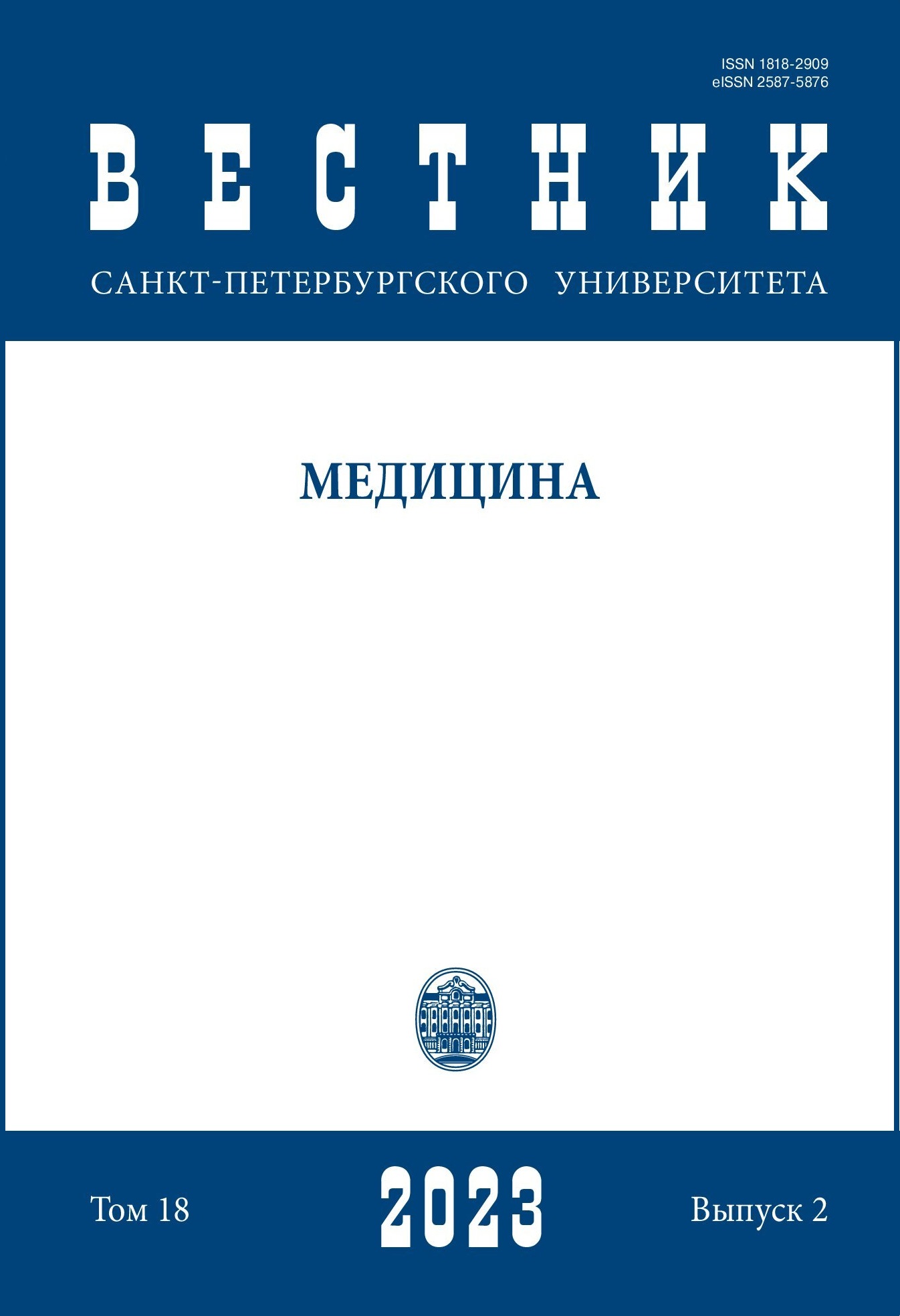 Как цитировать
Проскурнина, Е., Иванов, Д., & Редько, А. (2023). Осложнения после вакцинации препаратами против SARS-СoV-2: обзор зарубежной литературы. Вестник Санкт-Петербургского университета. Медицина, 18(2), 112–140. https://doi.org/10.21638/spbu11.2023.202
Раздел
Внутренние болезни
Статьи журнала «Вестник Санкт-Петербургского университета. Медицина» находятся в открытом доступе и распространяются в соответствии с условиями Лицензионного Договора с Санкт-Петербургским государственным университетом, который бесплатно предоставляет авторам неограниченное распространение и самостоятельное архивирование.